Третий саммит скрытых чемпионов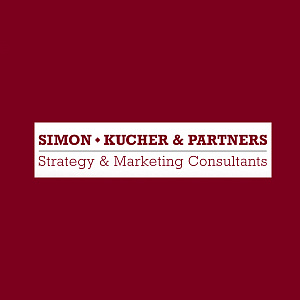 Globally successful, drivers of the economy, and still relatively unknown to the general public – these are the attributes of hidden champions. Get to know nine of these world market leaders and their business strategies at the Hidden Champions Summit 2017. Discuss and gain insight into their success stories and experience an extraordinary day full of inspiration, innovation, and networking.
All this awaits you at the 3rd Hidden Champions Summit:
A keynote speech from Hermann Simon, Honorary Chairman at Simon-Kucher & Partners, who first coined the term Hidden Champions almost 30 years ago
Speeches and success strategies from executives and CEOs of nine hidden champions, ranging from traditional sectors to new-tech companies
High-profile podium talks with an opportunity to discuss a wide range of topics, moderated by Hermann Simon, Georg Tacke, CEO of Simon-Kucher & Partners, and Rainer Meckes, Executive Vice President of Simon-Kucher & Partners Germany
Valuable exchanges in an exclusive networking environment
The talks will be held in German; simultaneous interpretation will be available in English.
Registration fee is €500 plus VAT. Places are limited.
If you have any questions in the meantime, please don't hesitate to contact Sebastian Elster from the Events team on +49 228 9843 326 or via
hidden-champions-summit@simon-kucher.com
.
Agenda
12:30 p.m. – Registration and Buffet
1:30–1:40 p.m. – Welcome (Dr. Georg Tacke)
1:40–2:00 p.m. – Hidden Champions – The Story Continues (Prof. Dr. Dr. h.c. mult. Hermann Simon)
2:00–3:00 p.m. – High Tech – New Tech. Moderation: Dr. Georg Tacke (Andreas König Franz Kraus Alexander Zosel)
3:00–3:30 p.m. – Coffee break
3:30–4:30 p.m. – Start up – Scaling up. Moderation: Prof. Dr. Dr. h.c. mult. Hermann Simon (Hans-Dieter Kettwig Hermann Rosen Dr. Erich Schiffers)
4:30–5:30 p.m. – Leadership – Globalization. Moderation: Dr. Rainer Meckes (Ayla Busch Fritz Straub Dr. Hannes Bardach)
5:30 p.m. – Closing Remarks (Dr. Georg Tacke
Followed by – Get-together